Career Development
How to leverage your disability in career development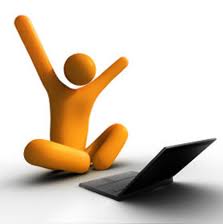 A job seeker with disability is definitely at a disadvantageous position especially in the Indian scenario as well as in underdeveloped and developing countries. Disability proves to be a negative feature as far as building a career is concerned. But a physical disability does not mean that the prospects of having good and stable career have vanished. You still can achieve a lot. All you need is to develop professionalism and a positive attitude in yourself. In the presence of limitations one has to find best possible ways to leverage disability in order to build a fulfilling career.
Some of things which people can keep in their mind while trying to build a stable career in the presence of some kind of disability are:
You must start the process of career development early. If one starts planning at an early age about the career and the skills one would like to develop then one can definitely have an edge over the other employees. For e.g. if you like writing, then you must improve your language, ability to express, read a lot, practice typing and all.
Since one is at a comparative disadvantage because of the disability, a struggle would definitely be there to accomplish one's goal. Know one's area of expertise i.e. the areas of work which are most suitable according to interests and abilities.
You would require continuous practice of the acquired skills necessary for a particular work. Discipline and art of practicing that you have learned during the rehabilitation process can come to your rescue. Focus on personal motivation.
There is a need of confidence building by highlighting one's own success stories. A rock solid confidence always helps in propelling the career forward. This you can do by writing about your successes and remembering them time and again. This success stories would also make your resume look wonderful, genuine and attractive.
You would also need to prepare a good reply about why disability gives you an edge over most job seekers. Do not hesitate to tell the interviewer that your disability has taught you persistence over time. You know how to overcome roadblocks. You are courageous enough to undertake difficult tasks.
Always remember those qualities that the present day hiring managers want in candidates.
You can decide in favor of going into business for your self when you had gathered sufficient experience. This is because at some point of time competition for you can become quite tough and due to physical limitation you may not be able to cope up. Since you must have gathered adequate experience by that time, you must have also established contacts and potential client base.
At some point of time in life you can even counsel people with disability on employment issues. You can assist them on gaining confidence too.
One needs to be open to various situations and potential employers. You have to talk about your needs and accommodations required by you.
(Abha Khetarpal)