Cross the Hurdle's Community Based Website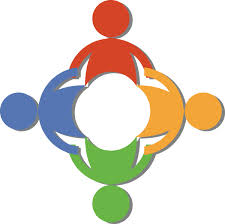 Working on the principles of Community Based Rehabilitation we have come up with our website as a Community Based Website. Our website is open for people with and without disabilities to write collaboratively. Anyone with Internet access can write and make changes to our articles. Users can contribute anonymously, under a pseudonym, or, if they choose to, with their real identity. Only thing is that they must respect copyright laws, and never plagiarize from sources. What is contributed is more important than the expertise or qualifications of the contributor. What will remain depends whether it fits within our copyright policies, including being verifiable against a published reliable source.
Contributions cannot damage our website because the software allows easy reversal of mistakes and many experienced editors are watching to help ensure that edits are cumulative improvements. Begin by simply clicking the Edit link at the top of any editable page!
Cross the Hurdles is a live collaboration on the issues relating to disabilities and people's lived experiences where they themselves can come and share their problems and life stories.