General tips for interview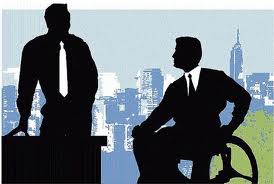 Several type of employment interviews are there. If one is familiar with them, one can prepare for interviews in a better way.
Patterned Interview: It has a structured format. Questions are prepared in advance about certain predetermined areas.
Non-Directive Interview: It has a flexible format. The questions are not prepared in advance. The interviewer is more of an active listener in this type of interview.
Group Interview: It has a panel format. The members of the panel alternately ask questions to the applicant.
Interviews can be stressful events. You need to take care of following things:
You must dress appropriately for the type of job for which you are applying.
You need to arrive 15-20 minutes early
You should shake hands only if a hand is offered
You should decline any refreshment
You need to take an extra copy of resume with you. Carry a completed generic application with you
You must know the Organization.Your knowledge of the prospective employer will contribute to the positive image you want to create. Research the organization before the interview
You must start interview through introductions and small talk
You have to be Honest. You must tell the interviewer about your work skills, strengths and experience, including any volunteer work you have done.
You have to present yourself as a positive person with skills to offer the employer
You need to describe work-related experiences. If you don't have some specific kind of experience, say so. Indicate your willingness to learn new skills.
You must answer all questions
You must answer with confidence
You need not give unnecessary information
You should not discuss about your disability at the time of interview
You should not take notes during an interview
It is you, who must close the interview
You must show your interest in the job you are seeking and in the business
Smile and speak clearly
You must nor be disheartened and shouldn't give up if you don't get a job immediately. You have to keep trying. One should look upon each interview as a learning experience. It can help you get the job you want